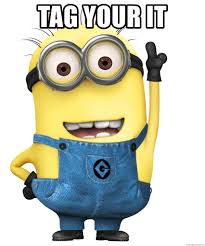 Over the last few months the PYP coordinators, Instructional Coaches and administration team have been in classrooms observing and providing feedback for growth for teachers. Our PYP coaches focus on all things PYP and teaching through inquiry. When they provide feedback for teachers they use a format that provides specific feedback for teacher in the elements of teaching through inquiry.
These observational notes include photos of the lesson, student work and the classroom environment. Teachers are provided with reflection questions and strategies that they can use in future lessons.
Our coaches are focusing on pedagogical practices in literacy, numeracy and technology. They observe and provide feedback about the pacing of the lesson, materials used, types of activities, differentiation for all and the content of the lesson. Teachers sit down with the coaches to debrief and written feedback is also provided.
As an administration team our focus is much broader. We tend to look at the whole picture. How is the teacher doing in regards to classroom management and instruction? What is the relationship between the teacher and students? Is there a sense of belonging and community? Are there routines and procedures in place? How does the environment support student learning? We also look at the instruction. Does it align with the school goals and best practices that we outlined at the beginning of the school year? Is there an opportunity for teachers to assess student learning? What does that assessment look like? Are students actively engaged? Is the instruction differentiated for all students? How is the teacher supporting the teaching assistant in his/her support of students? Is the instruction teacher focused or student centered? We provide written feedback for teachers and identify the highlights and areas for growth that we observe with specific strategies and suggestions for enhancement or improvement.
You may be thinking to yourself….WOW that is a lot of feedback! What is the teacher going to do with it all? We do communicate as an extended admin team and create a schedule for the feedback and try not to overwhelm teachers with too much information or too many suggestions for growth. Ultimately it is up to the teacher to find the area of their practice in which they would like to focus and work with the coaches and coordinators to create a plan for support.
With that in mind we decided to turn the ownership back to the teachers. Give them agency in their own professional learning. Let them decide the path that they want to follow and the area of their practice that they want to develop.
So what? Now what?
Teachers will be meeting with the Instructional Coach and PYP coordinators for their grade level. They will identify a goal for their professional learning and create an action plan with the coach and coordinator that meets their needs. Ultimately they will lead the learning. This support can take many forms:
1) Observations and feedback
2) Providing and discussing professional resources: articles, books, websites etc.
3) Co teaching
4) Co planning
5) Lesson study
6) Covering a class for a peer observations and then debriefing with the team.
7) Mentoring
8) Action Research
9) Moderation of student work
10) Job Alikes
Teachers at our school have the privilege of a tremendous amount of job embedded support. The expectation is that they use the support but they can drive the process so that it best meets their needs.
The VP and I will continue our observations as well. Her focus will be on the Responsive Classroom elements including morning meeting and I will be focusing on the literacy and numeracy expected practices. Teachers will see these walkthroughs reflected on our schedules and can expect specific and targeted feedback in these areas.
Our hope is that teachers will feel empowered to drive their own professional learning and that they will be more engaged in the process. They will have agency in their own professional growth and development. Stay tuned……