Leap of Faith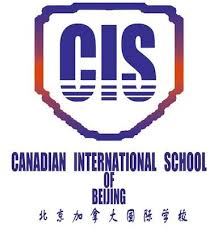 Back in January I wrote "I am at a point in my career where I have been a school leader for 11 years. I have worked internationally through OPC's International School Leadership and I am ready for a change, but what change is it? What skills, experiences and new learning do I need to grow and change as a leader?"
Today begins my new adventure! I have decided with the support of my family and friends to take a leap of faith and have accepted a position as the Elementary Principal at the Canadian International School of Beijing. Many of you may be wondering what led me to this decision. There are several factors that influenced my decision:
I wanted an opportunity to develop a different set of leadership skills. I am excited about the opportunities that I will have to apply my leadership learning in a new context and also to push myself outside of my comfort zone to learn new skills.
My children are fairly independent and living lives of their own. Harrison is finishing his senior year at Hobart and William Smith and Griff will be entering into his Sophomore year at University of Michigan.
My husband Scott is very busy with his new job as the Director of Amateur scouting for the Vegas Golden Knights and has spent a great deal of time traveling the world in search of the players that will be the first drafted to the Vegas. He spends about 3 weeks a month on the road and is happy to support my choice to branch out. Our roles will be reversed and he will be following me now!
My parents are healthy and independent. My hope is that they will travel to see me and be part of this new adventure with me as well.
I do not believe in staying in one spot forever. I have been a school administrator now for 11 years. I am role modelling for my staff what I encourage them to do, seek out new opportunities for growth. I have had the pleasure of working with some amazing colleagues and communities. I am excited to apply this knowledge and experience to a new context.
I have always been globally minded. I encourage both of my boys to get out and explore the world and so now it is my turn. I look forward to travelling and exploring in Asia while I am there for the next year.
I hope that this experience provides me with time for introspection. I want to look inward and find the balance and peace I have been seeking.
Finally…..WHY NOT? Life is too short to have regrets. I may go to Beijing and find myself sinking or I may go and find myself soaring. Either way I will learn. I will learn about myself, my leadership and the world.
Stay tuned……